Protecting Your Property From Flash Floods | SERVPRO® of Western Dutchess County
5/15/2019 (Permalink)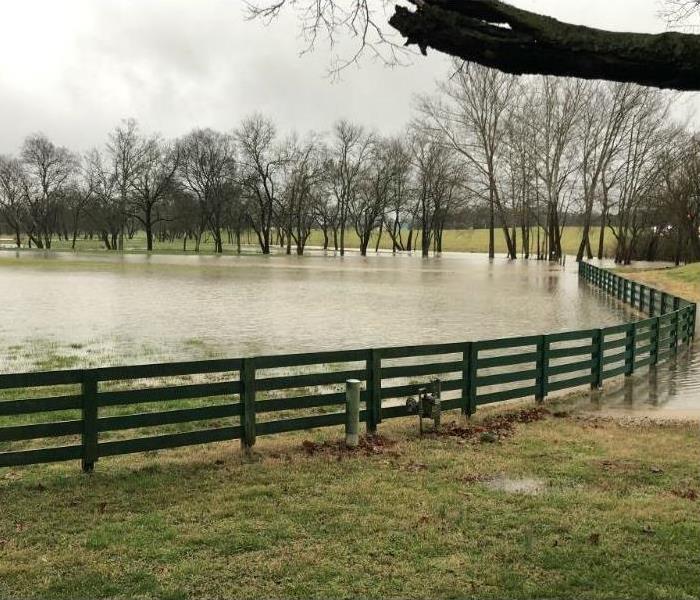 No matter where you live or work in Western Dutchess County, it's important to know about flash floods.
Whether you live in an area that's a known flood zone or not, it's important to be prepared for flash flooding at your Western Dutchess County home or business. As the name implies, flash flooding can come up suddenly and affect even areas that aren't typically prone to rising waters. Here's what you need to know:
~What Causes Flash Floods?
There are several different factors that can contribute to a flash flood developing. Prolonged rainfall or quick, intense rainfall can put areas at risk. Dam or levee failure, as well as a sudden release of water held by a debris jam can all cause flash flooding.
Most flash flooding is caused by thunderstorms that remain isolated over an area or repeatedly develop over the same place, or heavy rain from tropical storms. Additionally, ice melting in the spring can have a trickle-down effect and lead to flash flooding farther down the water stream.
~Flood Watch vs. Flood Warning
Here is a breakdown of flash flood terminology so you can be alert:
* Flash Flood Watch: Be alert within the designated watch area, flooding is possible.
* Flash Flood Warning: Flooding has been reported or is imminent, get to higher ground.
* Urban/Small Stream Advisory: Low-lying streets, small streams and areas are experiencing flooding.
~How to Stop Flash Floods From Damaging Your Property
While flash flooding cannot be prevented or deterred, there are ways you can prepare your property to lessen the damage if you're at risk:
*Raise your essential equipment- Have a professional lift your water heater, air conditioner, furnace and other equipment off the ground if your home is in a known flood zone.
*Stockpile materials- In some cases, you may be able to divert flood waters and discourage landslides with sandbags, so keep some on hand. Also keep plywood and nails on hand to board up your home in the event of damage.
*Shut off utilities- If a flood is imminent, shut off electricity to your house. This will keep essential components from shorting out and causing more damage.
*Know your evacuation route- The most important thing to keep safe in a flood is your family. Draft an evacuation plan and make sure your family is aware of it. Review the plan often and adjust if needed.
If you've suffered from water damage from a flash flood, SERVPRO® of Western Dutchess County can help. Our dedicated team is here for you, no matter when. Contact our 24/7 Emergency Line today at (845)831-3600.